Friday On The Green – Jilla Webb

May 14, 2021
May 14, 2021
Friday
6:30 PM - 8:30 PM
Location
Russell Crossroads
27 Russell Farms Rd
Alexander City, AL 35010
Phone:
256-397-1019
On May 14th we welcome back to the Town Green – Jilla Webb!
Jilla is an extraordinary performer, artist, and educator. An original talent, her expressive singing style, and versatility perfectly complement a variety of styles. Now, as a Professor of Practice at Auburn University, she is passing on her expert knowledge to the next generation of commercial music artists.
Jilla has performed at events in Las Vegas Casino's, theaters, and other venues from Singapore to Los Angeles. Some of these include the 75thAnniversary of Pearl Harbor Celebration in Hawaii, American Bandmasters Association, the Alabama Shakespeare Theater, Le Capitole Du Quebec, the Pacific Southwest Emmy Awards Show, and the Ryman Theater in Nashville. Some of her commercial credits include singing commercials for NBC, ABC, FOX, CBS, and the WB. She was the vocal talent for Regis and Kathy Lee, Candid Camera, Dharma and Greg, Hawaiian Air, Rosie O'Donnell, and Must-See TV, to name a few.
Come hang out with your pals Friday evening from 6:30-8:30 on the Town Green at Russell Crossroads as Russell Lands Presents – Friday On The Green. Grab your comfy stuff and leash for the pup, then come out for a great time with the fam, friends, and really cool tunes! See you Friday, On The Green!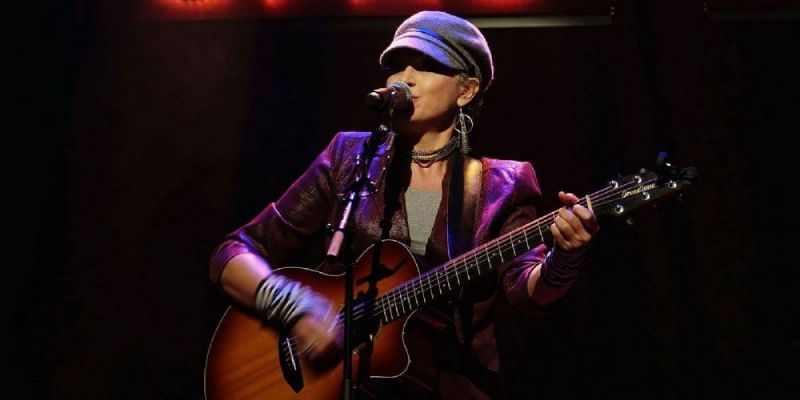 10C87628-E158-4475-A254-86E060F77640