Camille A. Brown & Dancers at Gogue Performing Arts Center

February 18, 2022
Camille A. Brown and Dancers is a Bessie Award-winning, New York City-based dance company advancing the artistic vision of Camille A. Brown. Founded in 2006, the company performs locally and across the world, inviting audiences into stories and dialogues about race, culture and identity.
CABD is known for an introspective approach to cultural themes through visceral movement and sociopolitical dialogues. Camille A. Brown leads her dancers through excavations of ancestral stories, encouraging each dancer to embrace their unique embodiment of the artistic vision and gestural vocabulary.
The work uses theatricality and the aesthetics of modern, hip-hop, African, ballet and tap to tell stories that connect history with contemporary culture. Strongly character-based, it expresses each topic by building from little moments, modeling a filmic sensibility. Theater, poetry, visual art and music of all genres merge to inject each performance with energy and urgency.
The company has performed at national and international venues, including the Joyce Theater, the Kennedy Center, Lincoln Center Out of Doors, the Yard, American Dance Festival, Bates Dance Festival, New York City Center's Fall for Dance Festival, Celebrate Brooklyn!, Flynn Center for the Performing Arts, John Michael Kohler Arts Center, Clarice Smith Performing Arts Center, World Music/CRASHarts, the Kumble Theater, Atlas Performing Arts Center, the Kravis Center, White Bird, and the Belfast Festival at Queen's in Belfast, Ireland. In 2014, CABD received the Bessie Award for Outstanding Production for Mr. TOL E. RAncE.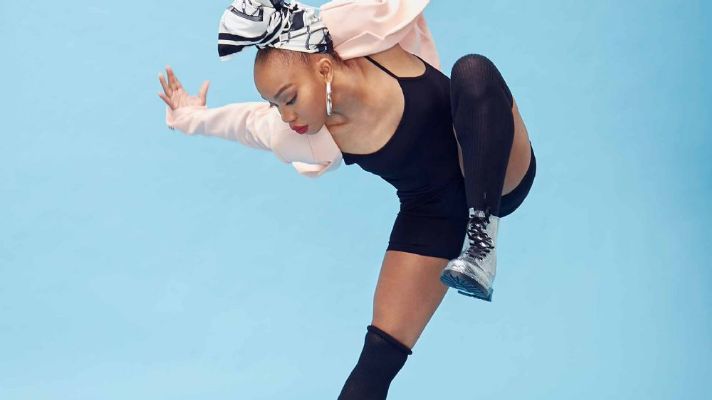 FE67BCDC-7D6B-4714-A861-D9A7295AF49B
---
---