Air Play by Acrobuffos at Gogue Performing Arts Center

May 13, 2022
Since 2005, Acrobuffos, the husband and wife team of Seth Bloom and Christina Gelsone, have been redefining traditional circus performance to the delight of all ages. Having performed collectively in 48 different countries, with seven inventive shows to their credit, the expert clown duo elevates the art of comedic, physical theater to mesmerizing, lighter-than-air spectacle.
Acrobuffos's latest production, Air Play, is a circus-style adventure of two siblings journeying through a surreal world, with the ability to turn common, everyday objects into displays of uncommon beauty. Fabrics dance in the wind, balloons have a mind of their own, confetti turns into the night sky and an enormous canopy of hovering silk forever alters their future. "You feel you're witnessing divine natural occurrences rather than carefully devised circus stunts," raves the Hartford Courant.
Air Play merges circus and street-theater performance art with the sculptural artistry of Daniel Wurtzel, whose creations have been seen on Broadway and with Cirque du Soleil, Robert Lepage and Diane Paulus. With visual images seemingly sewn from the sky, this poetic ode to childhood will enchant and electrify the young and young at heart.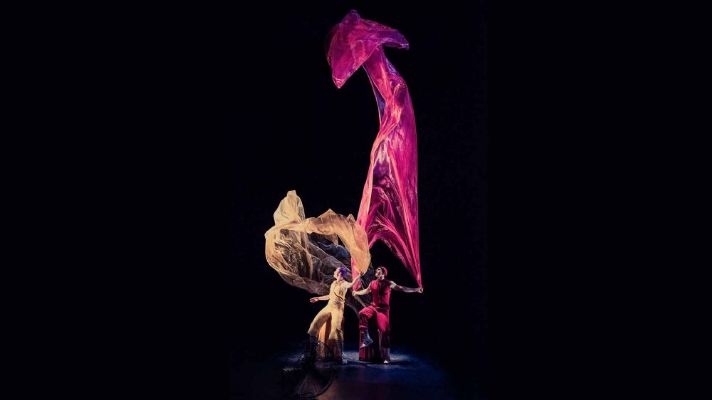 E9021160-3453-4896-A94C-46433F51CAF6
---
---